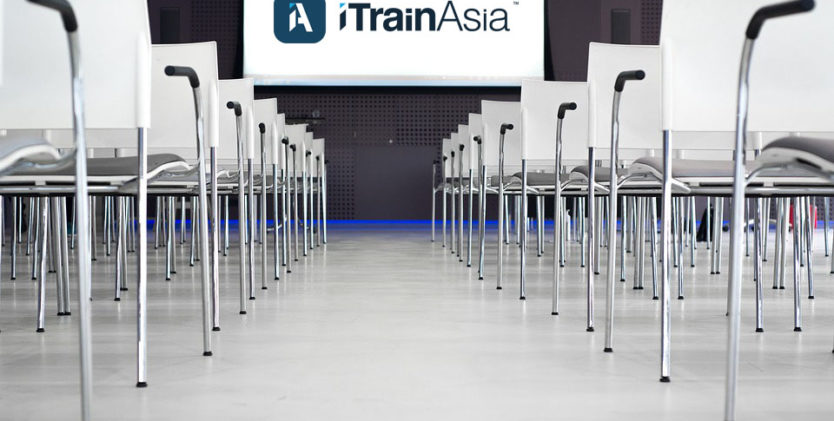 Building Leadership and Excellence in the Digital Economy
Technology is revolutionising business. Beyond 'digital interactions', we're already living in the industry 4.0 economy and reaping the fruits of change all around us, where robots are helping humans perform manual tasks, recommendation engines are helping us to shop, and AI is helping marketers make better data-based business decisions.
So the only question remains: Do you have the team in place to future proof your organisation? iTrain Asia Pte. Ltd equips and empowers organisations with industry-validated certification training and competency exams. Headquartered in Singapore with branch offices in Malaysia and Indonesia, we are a digital technology certification body that provides a wide range of certifications in mobile application development, big data, industry 4.0, artificial intelligence, fintech and digital marketing—via our Authorised Training Partners based in major cities across Asia.
Trusted Authority for In-Demand Certifications
iTrain Asia Pte. Ltd's certifications are currently being rolled out to individuals, corporates and universities throughout Asia. Our mobile development certification trainings are endorsed by IMDA (Info-communications Media Development Authority of Singapore) under the Critical Infocomm Technology Resource Programme Plus (CITREP+)—and mapped to the Singapore National Infocomm Competency Framework (NICF).
Our aim is to bridge industrial leaders and drivers of new technologies with educational pathways to share their unique expertise with the world. iTrain Asia has partnered with NVIDIA Deep Learning Institute USA to bring Artificial Intelligence (AI) know-how and advancement to the Southeast Asian region and are now conducting Deep Learning Institute (DLI) workshops in SEA.
Since our inception in 2005, iTrain Asia now has a healthy growing global professional community of over 30,000 iTrain-ed alumni—who are now impacting diverse workplaces, wherever they are.
iTrain Asia: Fruits of Our Labour
0
Individual Trained & Certified
0
Certified Trainers in Asia
0
Authorised Training Partner
0
Authorised Academic Partner